Cooking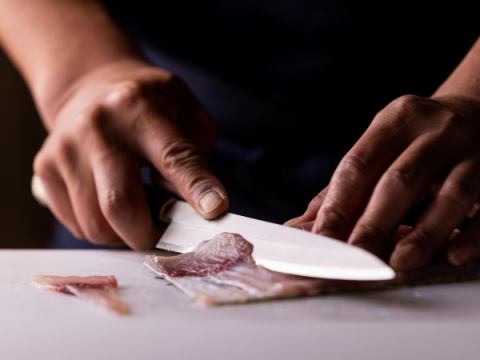 Cooking
For dinner, wash carp and horsemeat sashimi, and in summer, salt-grilled sweetfish and segoshi,
In winter, grilled yamame trout, wild boar and duck in a small pot, vegetables grown in fully ripe compost without the use of pesticides and chemical fertilizers,
Black birch beef steak eaten with passion salt and wasabi...
It is course that lavishly incorporates seasonal mountains and fresh river delicacies.
Add a vivid color to the seasoning of passion that makes the most of the original taste of the material,
We are taking care of it so that you can enjoy it with all five senses.